The Special Needs and Disability Coordination and Liaison Office is responsible for:
Developing and implementing a National Special Needs and Disability Strategy for Gibraltar.
Helping Government departments to develop and monitor practices and policies that remove barriers faced by people with special needs and disability, and by their families.
Hosting Disability Clinics to support individuals with disabilities.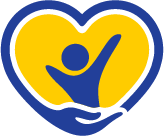 National Disability Strategy
All government departments will have their own disability strategy outlining short term goals and longer term ambitions.
This will be achieved through consultation with stakeholders and by bringing the views, insights and lived experiences of people with special needs and disability and those of their families to the centre of policy making.
Clinics are one-to-one meetings with a member of the team and are aimed at supporting individuals who need advice or guidance regarding their disability.
Clinics are run on an appointment basis. Please email the Office on sendoffice@gibraltar.gov.gi if you would like an appointment.