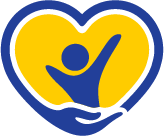 Welcome to the
Supported Needs & Disability Office
The Supported Needs and Disability Office launched on 1st September 2021 and is situated in Suite 955 (Building 9, Floor 5), Europort.
Working under the auspices of the Chief Minister and directly under Minister Santos, the Supported Needs and Disability Office aims to break down the barriers faced by people with Supported Needs and disability, and by their families. Its work is an important part of the Government's commitment to build a society that works for everyone.
Stop thinking about what could go wrong, and start being excited about what could go right.